JOIN US!
SPRING 2019 RETREAT
April 26 - 28, 2019
"At Your Leisure Retreat" (Meals Not Included)
STARTS AT NOON on Friday and ENDS at 2:00 PM on SUNDAY

WHERE: Best Western Indian Oak Resort
558 Indian Boundary Road
Chesterton, IN 46304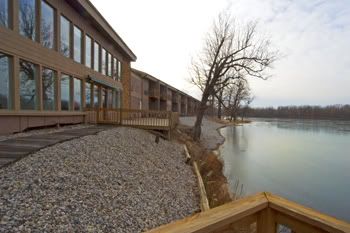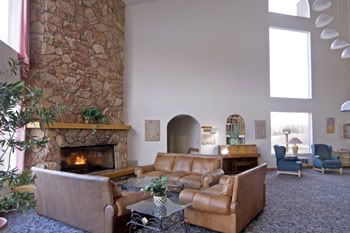 ---------------------------
The "At Your Leisure Retreat" INCLUDES:

* UNLIMITED 50 hours of SCRAPBOOKING starting at Noon on Friday and ending at 2:00 pm on Sunday.
* Scrapaholic Retreats Souvenir T- Shirt
* Goodie Bag full of Scrapbooking Surprises!
* Contests and Door Prizes throughout the event!
* Garage Sale Table to sell your unwanted Scrap Supplies!
* On Site Vendors may also be available
*Snack and Drink Table
Meals are NOT included.
Breakfast is provided by the hotel if you are staying in a room
You are able to come and go at your leisure.
***PLEASE NOTE THAT THE MEETING ROOM IS NOT HANDICAPPED ACCESSIBLE ***

RETREAT COST: $130.00

PUT DOWN a $55.00 DEPOSIT to HOLD YOUR PLACE

** DISCOUNT on GROUPS of 4 OR MORE! ~ ONLY $120 Per Person!! **

** Registration Open to Scrappers 18 and up **

RESERVE YOUR SPACE TODAY - Click the REGISTER Tab
ONE DAY RATES Also Available:

Friday Only - $60.00 - Includes: T-shirt, Goodie Bag, Scrapping from Noon-Midnight, Use of Garage Sale Table, Access to Scrapbooking Vendors

Saturday Only- $65.00 - Includes: T-shirt, Goodie Bag, Layout Contests, Scrapping from 10am - Midnight, Use of Garage Sale Table, Access Scrapbooking Vendors

* Please Note: Retreat cost does NOT include hotel room.

Rooms can be reserved at the Best Western Indian Oak by calling:
Direct: (219)926-2200
Make sure you tell them you are with the SCRAPAHOLIC RETREAT Group to get a discount on your room!!
Reservations must be made within 30 days from event to receive room discount!
All rooms feature microwave, refrigerator, coffee maker, ironing board, haridryer, & hi speed internet


***SAVE ON COSTS AND SHARE A ROOM!***





A Snack/Drink Table will be provided, but if there is something special you like to munch on,
you are welcome to bring in your own snacks and drinks as well.